Focused some time on the blade and did more painting on the wood. Not sure if I like how much detail is in the roughness of the blade right now, I might have gone a bit overboard. I'll definitely spend some more time painting the blade. I've found it's strange to paint light into a albedo in pbr, the metals and roughness don't really pick it up like how I'd imagine. Makes sense though, physically.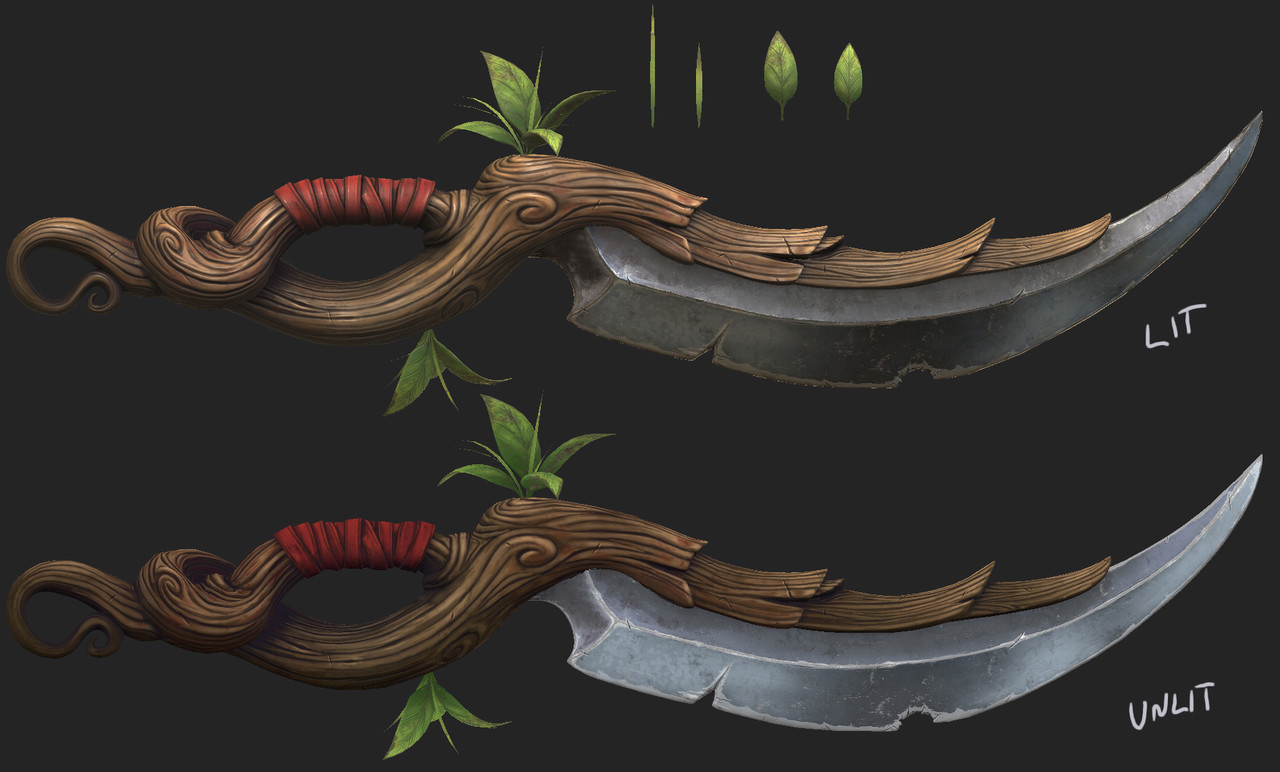 Before pic: (I kinda like how simple the blade is here actually)

Still WIP! Not done till I love it.